Who We Are
Jill Fritzo
Principal
Jill Fritzo has been described as "one of the most powerful publicists in entertainment" by Business Insider.  Her client list over the years reads like a who's who of film, television, music, sports, fashion, theater and pop culture.  This wide variety ranges from rising stars to the biggest names in showbiz with everything in between.
Her laser-sharp instincts have helped her clients navigate the choppy waters of "celebrity" while protecting them, growing their visibility, amplifying their voices, projects and business ventures worldwide. Her work is seen in press campaigns, award shows and events in traditional print, broadcast and digital platforms.
With her 20+ years working at PMK, the largest entertainment PR Agency, she has gained valuable experience and relationships in the PR arena.  Her deeply rooted client, corporate and media connections offer the JFPR team the compass to navigate the many facets of celebrity and the entertainment industry with ease.
Her foundation was set growing up in the Northeast as a graduate of Syracuse University's Newhouse School of Public Communications, and quickly landed an internship in MGM Studios publicity department.  She joined the prestigious PMK as an ambitious receptionist and worked her way up to Executive Vice President with stellar clients.
The 24/7 pace of entertainment doesn't stop as Jill's passion for her clients wide array of projects drives her each day.  Their films, music, TV shows, books occupy her downtime fun!
---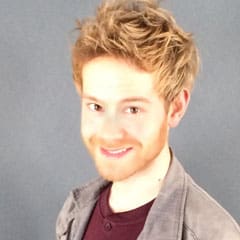 Michael Geiser
Senior Publicist
Michael Geiser represents a wide array of clients whose talents span film, television, sports, literature and theater. Geiser prides himself on his rapport with these clients, but also on his entertainment industry and media relationships. Specializing in integrity, he's developed traditional press campaigns across the media landscape, as well as targeted initiatives for awards strategy, animal awareness and charity endeavors. He's also executed numerous high-profile book campaigns that have resulted in New York Times best-seller accreditation.
Before shifting towards personal publicity with a half­-decade stint at PMK­-BNC, Geiser gained experience working on publicity and promotions campaigns at Lionsgate. While at the independent movie studio, he worked on over 30 titles, including Precious, Warrior, Brothers and a collection of films by Tyler Perry. He coordinated a dozen film premieres in New York and Los Angeles, and talent participation at regional genre conventions such as Comic­Con.
Geiser began his professional career in the esteemed NBCUniversal Page Program, where he fulfilled various publicity and marketing roles for Focus Features, USA Network and Syfy. Additionally, he supported production executives on Weekend Today, Saturday Night Live and Late Night with Conan O'Brien. Prior to NBCUniversal, Geiser worked in the press office at the BBC in London.
Geiser graduated magna cum laude from Boston University with a Bachelor of Science degree in journalism. He actively participates as a mentor to communications students in the Boston University Los Angeles program. A fitness enthusiast, Geiser stays active through running, hiking, stair climbing and yoga.
---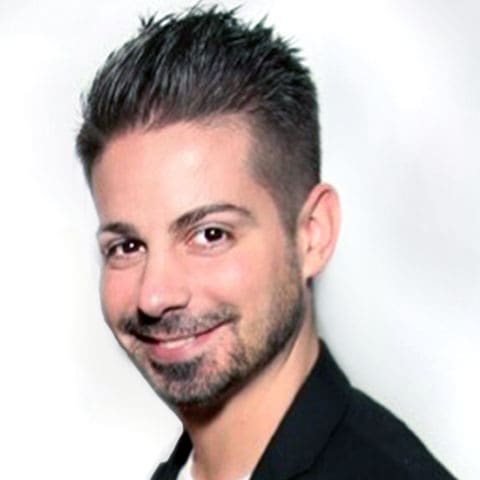 Charlie Roina
Publicist
Charlie Roina joined Jill Fritzo Public Relations in April 2016. He previously spent several years at Sony Music and has held various publicity roles across fashion, lifestyle, brand and entertainment firms.
Most recently, Roina spearheaded the launch of Persona PR's New York office. While at the boutique firm, Roina played an integral role for clients appearing on hit television shows, in addition to emerging talent in film and music. Prior to transitioning to personal publicity, Roina worked with Slate PR on their events team, handling accounts which included The Tony Awards, Denise Rich's Angel Ball, Food Bank and Delete Blood Cancer.
A Staten Island native, Roina owes his appreciation for the entertainment business to his mother, Lisa Roina, who he watched make celebrity endorsement deals at ICM for over 25 years.
---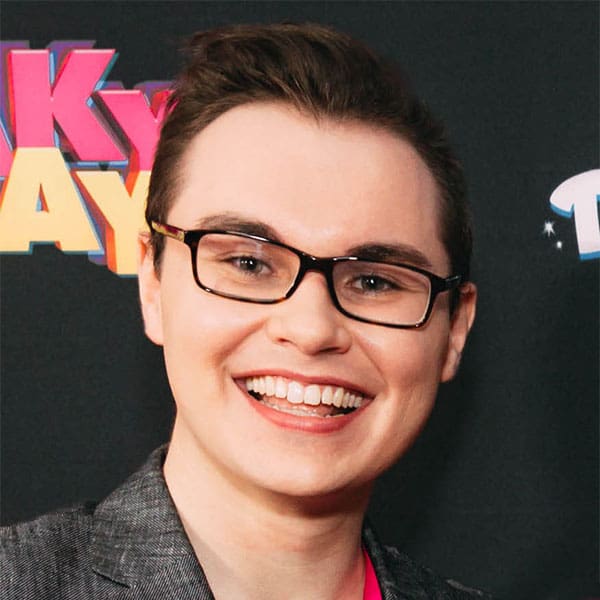 Stephen Fertelmes
Publicist
Stephen Fertelmes joined Jill Fritzo Public Relations in June 2017. Previously, Stephen worked at AT&T AdWorks as a National Advertising Coordinator, facilitating the purchase and placement of ad spots for TV network and film studio clients.
In May 2016 Stephen graduated magna cum laude from Manhattan College with a dual degree in Communications and French. During his college career, Stephen contributed as an entertainment staff writer on the school newspaper, sat on the board of the MC Film Society and was elected President of the French club, coordinating campus wide events including film screenings and fundraisers. Over the four years, Stephen was inducted into multiple academic honor societies including Kappa Delta Pi for Education, Lambda Pi Eta for Communication, Pi Delta Phi for French as well as Phi Beta Kappa for overall excellence in the liberal arts & sciences.
Stephen possesses a lifelong love for film & television, and channeled this passion into first-hand experience working in the entertainment business throughout college. He volunteered at the Tribeca, New York and Greenwich film festivals, and interned at prominent companies including Time Warner Cable Media, Lionsgate and Sony Pictures Entertainment. During his yearlong internship in the National Publicity department at Sony, Stephen worked on film screenings, press junkets and red-carpet premieres for various film campaigns including James Bond: Spectre, The Walk, Concussion, The Angry Birds Movie and Ghostbusters among others.
---
Kelly Dickau
PR Assistant
Kelly Dickau joined Jill Fritzo Public Relations in September 2019. Kelly graduated from Quinnipiac University, earning her bachelor's degree in Communications with a focus in Media Studies and minors in Public Relations and Marketing. During her time at Quinnipiac, Kelly was inducted into the Communications honor society Lambda Pi Eta and was an active member of the university club Ad-Spot.
Growing up and attending college in Connecticut, Kelly spent the summer before her senior year in Los Angeles, pursuing her passion for the entertainment industry as an intern at ID Public Relations. Dedicated to the Film & Content department, Kelly worked on campaign development for numerous films, attended a press junket, assisted red-carpet premieres and helped manage film screenings. Continuing in the entertainment industry, Kelly then interned at ID-PR's New York office during the spring semester of her senior year. As a general intern, Kelly worked across multiple departments including Film & Content, Talent, Brands, and Digital.
Aside from work, Kelly enjoys spending her summers at her beach house in Rhode Island and on her family boat with her dog, Theodore.
---